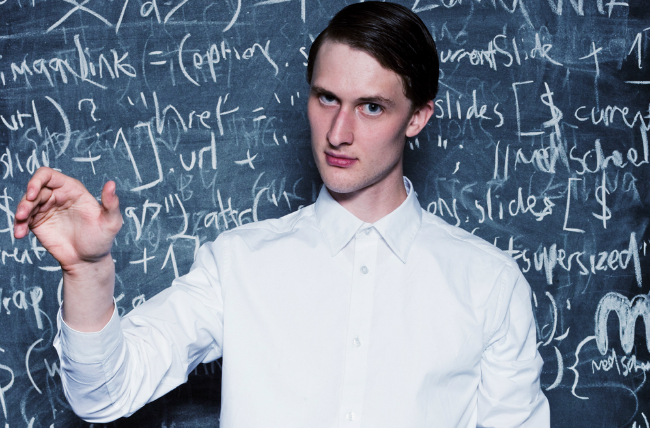 With his Med School debut making waves across the digital climate, 'Signal Drop' is currently planted at the number 1 stop of the Juno drum & bass chart,

Joe Syntax

is on the lips of a lot of people right now. This mix? One word - rolling.

Read the rest of the interview HERE.
DOWNLOAD MIX
Track list:

1: Eastcolors - Things Inside (Dub)
2: Munk & Falkon - Your Faith (Dub)
3: Enei - I Can Take (Dub)
4: Origin Unknown - Lunar Bass (Commix Remix) (Ram)
5: Joe Syntax - Signal Drop (Med School)
6: Jazzsteppa ft Foreign Beggars - Raising the bar (Stray Remix) (Studio Rockers)
7: Data - Formless (Horizons)
8: IllSkillz - Imaginary Numbers (IllSkillz)
9: Joe Syntax feat Jono McCleery - Sighlines (Med School)
10: B Cloud - Deep Minimal (Dub)
11: Martsman - Worst Case Scenario (Med School)
12: Sinistarr - Anti Personnel (Creative Source)
13: Joe Syntax - Modern Games (Sync:Saphir)
14: Basher & Xtrah - Hubble (Subtitles)
15: Cinematic - Structure (Icon Recordings)
16: Maztek & Grotesque - Straight to Bad (Icarus Audio)
17: Joe Syntax - Slingshot (Allsorts)
18: Mutated Forms - Wastegash (Grid)
19: Nymfo & Chris SU - In Our Mind (Commercial Suicide)
20: D*Minds - Visions (Hospital)
21: BluMarTen & Insideinfo - Still The One (BluMarTen)
22: Heavy1 - Xiphactinus (Lenzman Remix) (Demand Records)
23: Joe Syntax - Unified (Hospital)
24: Bladerunner - Back to the Jungle VIP (Critical)
25: Rene LaVice - Headlock (Machinist Music)
26: Lenzman - Lasers (Metalheadz)
27: Joe Syntax - Fire Engine (Allsorts)
28: NuTone & Logistics (Bleeper)
29: BCee & Lingby - Count The Stars (Joe Syntax Remix) (Spearhead)