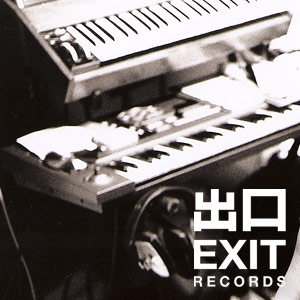 Carhartt Radio September 2011: dBridge - Exit Radio Show by Carhartt Work in Progress
Welcome to the bass arena: this month London boy Darren White aka

dBridge

presents some of his own productions and releases of his label Exit Records. Since more than 15 years the DJ and producer is part of the UK Bass scene and produces fearless rhythm music. During the peak of the Drum and Bass movement he shook the world as a member of the notorious quartet Bad Company. Currently dBridge caused international attention towards bass-laden Dubstep tracks that he produced solo or together with Instra:mental. For Carhartt Radio he mixed a smooth but vibrating journey that stays soulful even when it rattles.
Tracklist:

SpectraSoul - Melodies
Consequence - Pseudo Echo
dBridge - Inner Disbelief
dBridge - Freedom Club
dBridge - Mourning Dawn
Code 3 - Living Proof
Consequence - Reflex Reaction (feat. Instra:mental)
Instra:mental - Thugtronik
dBridge - The Haven
Calibre - For You Alone (feat. Steve Spacek)
dBridge - Tradition
dBridge vs. Fierce - Daylight
dBridge - Detuned Heart
Consequence - Rolling Supreme
dBridge, Instra:mental & Skream - Acacia Avenue
dBridge - Baby It's You
dBridge - Love's Ugly Child
dBridge - BR Blues