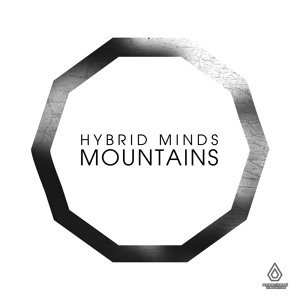 Over the last 2 years, Hybrid Minds (aka Josh White & Matt Lowe) have quickly established a following for their own cinematic, musical and uplifting brand of drum & bass. And this forthcoming album - which came through our mailbox just hours ago - is an absolute delight. With tracks like Lost, Fade, Meant To Be and I'm Through clocking up in-excess of 2 million views between them, the demand for an album has been evident. Spearhead boss, Steve BCee, quickly caught on to this and, since singing them to his Spearhead Records imprint in 2012, has had them locked away honing their sound and crafting their finest work to-date.

Mountains features guest appearances from Ad-Apt, Charlie P, Philippa Hanna, Rocky Nti, BCee, Grimm, Holly Drummond, Mike Romeo, Laurence Baker, Linguistics, Tempza, Jasmine Spence and Mimi Page who each bring an extra little piece of magic. As tracks Trauma and Forest showcase, this is an album packed full of real music and some of the finest song-writing you will hear at 174 bpm. For those that like things a little slower now and again, the duo relax the tempo and take us deep with tracks like Broken and Ascent.

Mountains will be released as a double-pack, gatefold vinyl pack (which will include the CD version, shrink-wrapped inside), CD and digital download on Dec 1 2013. Get it!