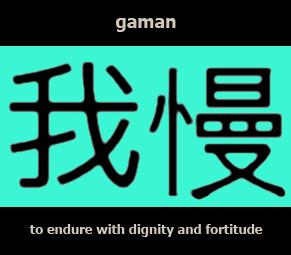 Gaman mix by DJ Nonsequitur by dj_nonsequitur
Via
DJ Nonsequitur
:
Gaman (我慢) is a Japanese term of Zen Buddhist origin which means "enduring the seemingly unbearable with patience and dignity". This one's for the Japanese survivors.

Track list:

Open your eyes - Moleman
Strings Track (Apex Remix) - Bachelors of Science
Blur (Modu remix) - Moleman
Flood of Emotions ft Jenna G (DnB mix) - Enei
Anywhere but here v.3 - lung
Heatwave - Makoto + Greg Packer
Tokyo, Paris (Clart remix) - Lupe Fiasco
You Got Me (Blu Marten remix) - Erykah Badu
Manhattan Traffic - Modu
My Red Hot Car - Squarepusher
Wishery (Alvin Pingo Cover) - Pogo

Enjoy!